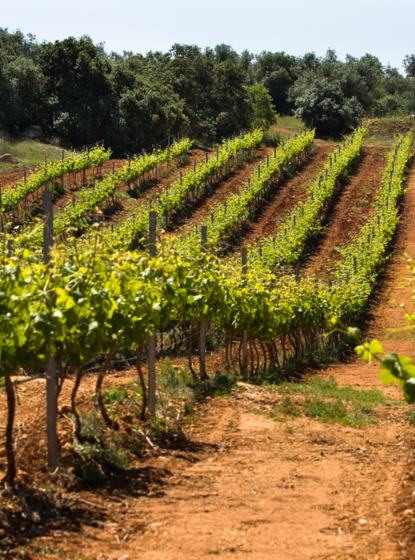 />
João Clara
João Clara is a project that started in the 1970s in Alcantarilha, Algarve, and has been carried on for three generations since. João Maria Alves is the name of its originator, but he was always known as João Clara and that ended up lending his name to the Quinta.
In 2006, Joaquim João, son of João Clara, the second generation visionary, showed a new Algarve to the country and the world with the first bottles of red wine with the oenological support of António Maçanita.
Today, on the third generation, his daughters and wife, and many more bottles of wine, continue to follow his dream, and success is achieved year after year.
They kept the grape varieties already chosen such as Shiraz, Touriga Nacional, Trincadeira, and Alicante Bouschet, as well as their "Garden" as Joaquim called it, an old Negra Mole vineyard.
Among many papers and writings left by Joaquim João was his idea of planting white grape vines and building a winery, these were the wishes that Ana, Joana, and Edite Alves fulfilled and continue to fulfil.
At this moment, Quinta João Clara has a total of 14 hectares of vineyards with different soils ranging from red clay, sand and limestone clay soils. Monovarietal wines such as Alvarinho, Shiraz and Negra Mole are produced, as well as vintages under the winemaking of Joana Maçanita, the winemaker who turns dreams into wine.
The success of the project and wines is because the women behind it never gave up on their dreams and always believed in what Joaquim João envisioned.